For the Week of Sunday June 27, 2021
Good morning Whitepine,
So another slow news week, a few things to watch for below, a vote this Sunday at church, Heidi's devotional, and a little update on church service recording for online going forward.
Hope everyone is well, so let's get going this week with a last week of Gail's church bulletin funnies !!! Thanks so much Gail for sharing, much appreciated.
Irving Benson and Jessie Carter were married on October 24 in the church. So ends a friendship that began in their school days.
Pot-luck supper Sunday at 5:00 PM – prayer and medication to follow.
The eighth-graders will be presenting Shakespeare's Hamlet in the Church basement Friday at 7 PM .. The congregation is invited to attend this tragedy.
And this one just about sums them all up:
The Associate Minister unveiled the church's new campaign slogan last Sunday: 'I Upped My Pledge – Up Yours.'
Here is Heidi's devotional for us all this week…..thanks Heidi!
Beside the Bed or Beside the Ocean?
"I am the sprouting vine and you're my branches. As you live in union with me as your source, fruitfulness will stream from within you—but when you live separated from me you are powerless." John 15:5 TPT
Once upon a time, I was working in Saint John while the rest of my family still lived in Riverview. During this time, I often stayed three nights a week with my grandmother Eastwood because driving back and forth every day was too hard. I remember lots of nights saying goodnight to her when she was already in bed with her door ajar and then slipping into my bedroom. Occasionally I would get back up to use the bathroom or brush my teeth and I would notice her kneeling on the floor beside her bed praying. Whenever this happened, I always thought about her connection with God. She needed to have those moments in prayer and if she missed it… she would get back out of bed to connect with her God.
Where do you feel most connected to God? For me, there is nothing like the smell of the ocean and the rhythmic sound of the tide to bring me into His presence; and if I'm on a beach in Grand Manan, where time seems to slow down anyway, all the better. A close second is sitting in my backyard, beside the pond, with a gentle breeze blowing through the trees. In these moments, I can often almost hear His voice in an audible whisper.
Whether beside the bed or beside the ocean, do you crave a close connection with our Creator? Can I suggest that if you find your special spot and slow down to just sit and be, God will meet you there? He most definitely wants this connection with you if you just make yourself available.
CHURCH/COMMUNITY EVENTS & ANNOUNCEMENTS :
Pastor Frank's Church Office Hours: 9 am to 12 pm on Tuesday, Wednesday, and Thursday
Sunday Morning Service 10:30 AM at the church – online service will be posted on church Facebook page, YouTube Channel, and church website by 3pm (maybe later some weeks during the summer). Here is link to last week's service in case you missed it:
Future Online Recording….FYI:
Starting this week the online church service will only contain the opening welcome/readings, worship music, and Pastor Frank's (or guest speaker) message and closing prayer. The Leadership team decided and I 100% support the decision to make sure that the prayer time and any sharing time will be edited out of the online service. This will give Pastor Frank and the congregation more freedom (a safe place) to share names and personal requests without having to worry that it might appear online for the world to see. I always do my best to remove any personal names or information – as I take my personal privacy and yours very seriously.
Also, just an FYI as I have seen people duck down when they walk in front of me at church. You don't have to do that, I am running an app on my tablet or phone that allows me to view what the camera sees and the ability to zoom the camera on my tablet. I am not doing any actual recording with my tablet, just watching what the camera sees, so no worries about being in the video if you walk in front of me no matter where I am sitting.
We are continuing with the Transforming Prayer Seminar & will be doing the 2nd part of session 2 at the next event on June 23rd at 7:00 PM. In order to enjoy the full experience, we recommend joining by zoom or Facebook, which allows for participation in prayer, in breakout rooms or with those gathered in person with you.
Below are the links for the zoom gathering, the Facebook pages & youtube. The session will remain on Facebook & youtube for 7 days.
https://us02web.zoom.us/j/88115762985?pwd=azdzd01EQTBudHd5NnVNdGJRc2syUT09
Riverview SUNFEST returns June 26 to July 1, for more info click link below:
https://www.townofriverview.ca/news/riverview-sunfest-returns-june-26-to-july-1
AWANA – They are looking for 4 leaders for the upcoming year, if you want to know more or are interested in being a leader, please contact Shima Barrett, schiema@gmail.com
Pastor Frank has asked me to share the below information:
We have 3 people being presented to the church as recommendations for ministry teams
Pete Foster and Ben Trail for the Stewardship Team
Gloria Trail for the Leadership Team
As per church by-laws, these individuals need to be presented at least 2 Sundays before a vote. A vote will take place this Sunday, June 27th
PRAYER:
Our church is blessed to have lots of dear seniors (and baby boomers), some who are battling health and other issues at this time:
Barb Mealey-please continue to pray for Barb and the Mealey family as they mourn and adjust to life after the loss of our dear friend Bob.
Bill and Sandra Atkinson, and their son Andrew-pray for all of them as they battle various health struggles.
Ina and Brian Fitzpatrick-please pray for Brian as he battles health issues, and for Ina as she supports her husband through the pandemic.
Don and Erma Freeman-pray for Don as he battles away there with some health issues, and pray as well for his angel, Erma as she makes sure Don behaves.
Ralph and Berys Richardson-pray for Ralph as he battles Parkinson's and Berys as his wife and primary caretaker, that God will take care and watch over them. Pray that God would be extra near right now as Ralph's health declines.
Vivien Smith-a true fighter, battling health issues with a smile and determination, pray for Vivien as she continues to fight!
​Don't forget if there is something you want prayer for that can be shared publicly and want it included in the newsletter, please send me an email at: whitepinechurch@outlook.com
For anyone new or unaware, if you have a private prayer request you can contact Barb Mealey, our prayer coordinator at: mercymae@nb.sympatico.ca or you can also reach out to Pastor Frank at: pastorsoffice@whitepinechurch.com
Tithes and Offerings:
June 20, 2021
Current (from envelopes & loose offering): $2,922.10
Average Current Offering to date:       $2,987.64
Designations:
Pregnancy Resource Centre $150.00
Missions $140.00
Benevolent Fund $55.00
Harvest House $50.00
If you wish offering envelopes, please contact Tom Thibeau. You can send e-transfers to the church at the following email: WPdonations@outlook.com (please include your envelope number and how you want funds divided)
Birthdays:
We have 3 birthdays this week:
Paulette O'Neil celebrates on June 27th, and Tim and Kim Lutes both have a birthday on June 27th as well. Happy birthday all!
Missions:
CBM PRAYERLINE:
https://mailchi.mp/cbmin.org/prayerline-june-23-8038901?e=4a521db991
CBM JUNE REGIONAL NEWS:
https://mailchi.mp/cbmin/regionalmissionnewsfjune-8037713?e=4a521db991
Greg's Parting Summer Thoughts:
This week just going to close with some wise words that a friend of mine shared on Facebook this week. Very timely, in the world we live in today. Though not just for today, these words have always been relevant, and will continue to be relevant whatever the future holds. I hope you all have a great week, and that you will God's love and nearness as you go about your daily lives. I would also like to ask this week for prayer for myself for some big personal decisions I need to make, and for my mental health during the process. For now, I will keep the nature of request private, and may reveal at some point more about it, but not today.
HAVE A SUPER WEEK!!!!!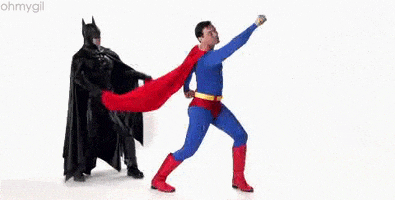 Church website: http://whitepinechurch.com/
Church Facebook page: https://www.facebook.com/WhitepineBaptist
Church YouTube channel: https://www.youtube.com/channel/UChxECheXvNZUwGwQKNs8Rxg
Church e-transfer offerings to: WPdonations@outlook.com
For any comments, questions, or concerns, or to be removed from this email distribution list, please send an email to: whitepinechurch@outlook.com