Matthew 19:26 "But Jesus looked at them and said, 'With man this is impossible, but with God all things are possible."
For the Week of Sunday September 12, 2021

Good morning Whitepine,
Hello, in 2 weeks time The Whitepine Times will return!!! Next week, there may be a short email newsletter sent on Tuesday, if not, I will return in 2 weeks with The Whitepine Times. We are taking some time away again for a few weekdays next week, and will once again have limited internet, wi-fi, and cell service. So without further ado, here is what I have for this week (new upcoming events below)……..
Today, in place of a devotional I will be sharing something I received from Open Doors Canada (Persecuted church) in regards to Afghanistan.
A baby girl was born on the day that Kabul fell. For the Church, it was a sign that God has not forgotten them.
"God gave us new life that day", our source shares. "It was like God telling us: 'My children, I have got this'."
I'm writing to encourage you that your prayers for the people of Afghanistan are not in vain. God will not withdraw his presence from this nation.
"We are the church", a local believer shares. "If you had not prayed for us, we would have been long gone. But we're still here and we're here to stay – to be salt and light for this region."
You may already be aware that Open Doors cannot share details about our work in this region. This is to protect those we serve – as well as our frontline partners.
Yet they know we are praying and they rely on our support.
The risks for our brothers and sisters have increased. The country's new rulers are carrying out random house searches and they are actively looking for anyone who is connected with the West or with Christianity. Most Christians stay, others try to cross the border, just like many Muslims.
And as desperate refugees scatter throughout the region and beyond, the church will give hope and witness to the love of God by giving unconditional support, including emergency relief.
"God has not forgotten us."
When I think about the baby who was born that day, I wonder: What will her life hold? Will she be veiled from a young age until the day she dies? Will she follow Jesus despite the risks? Will she not only cover her face, but also her faith and thus her identity?
Or will she grow up to become a church leader, a teacher, a doctor or even a national leader.
Please, don't stop praying. Pray for the life of this little girl and for the protection of all other girls. Pray for the boys that they won't be recruited by the TB.
Pray for our brothers and sisters who have to be even more careful in hiding their faith.
Pray for the safety and well-being of the many refugees.
Pray for the people who work on the frontline and are helping others at great costs to themselves. And finally, pray for the birth of Hope for Afghanistan.
Grace and peace,
Gary Stagg
Executive Director, Open Doors Canada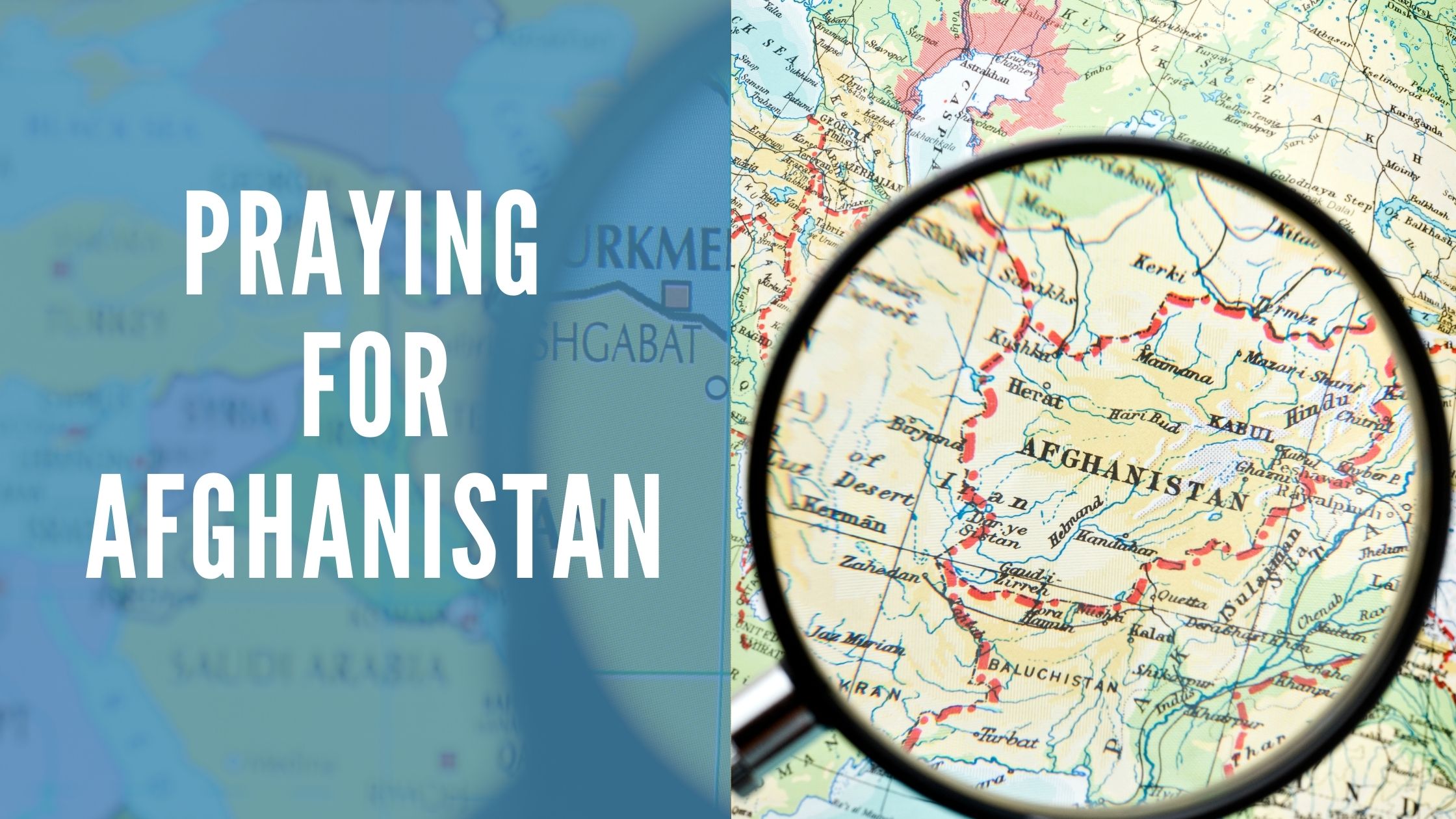 CHURCH/COMMUNITY EVENTS & ANNOUNCEMENTS :
Pastor Frank's Church Regular Office Hours: 9 am to 12 pm on Tuesday, Wednesday, and Thursday
Sunday Morning Service 10:30 AM at the church – online service will be posted on church Facebook page, YouTube Channel, and church website on Sunday afternoon. Here is link to last week's service in case you missed it:
AWANA
Begins on Monday, September 13th. For more info check out their Facebook page below:
https://www.facebook.com/awanariverview/
Prayer Meeting
Will be on Thursdays @6:45pm starting on September 16th. This will be at the church, but a Zoom option will also be available for those who want to join online.
The Return of The Jedi , I mean Sharing Circle
Sunday September 19th at 7PM @ Whitepine
Photo by Anete Lusina from Pexels (Pexels.com is a great place to get all kinds of free photos to use)
She has one. He has one. They have one. We have one. In fact, we all have many… stories. Stories of faith & hope… stories of where we have been and where we dream we are going. Ours stories intersect with those of others… and God is the Author of them all.
We will be gathering once again for a time to share our stories of this past year, and how they have shaped our faith… and how we believe God has been using and preparing us to emerge from our pandemic reality. What are the opportunities before us? What will life & ministry look like? How have we experienced His grace- and how can we share it? Please join us for this unique time together, and remember- your story is worth sharing, because it is part of His story! P.S. You will not be recorded on video!!!
Musicians Wanted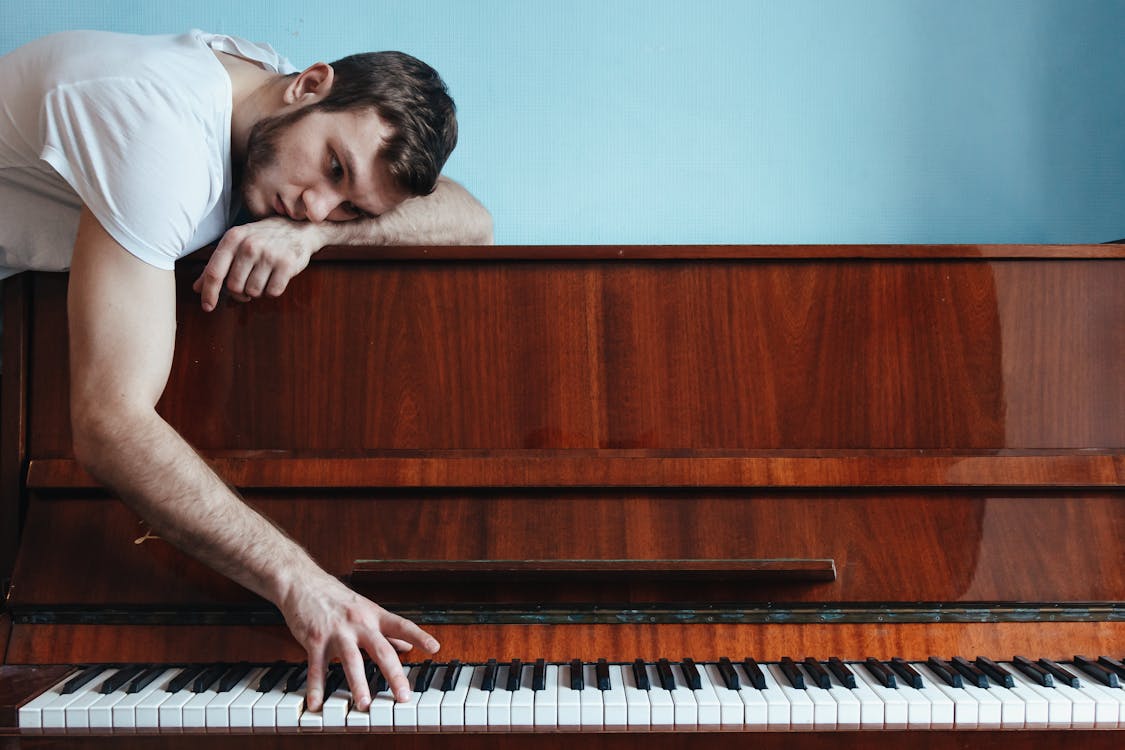 We are looking for more musicians to help with worship. Any instrument… any skill level… YOU are needed!
PRAYER:
Our church is blessed to have lots of dear seniors (and baby boomers), some who are battling health and other issues at this time:
Ray and Deanna Knapper-please pray as both Ray and Deanna are currently battling health issues and facing some big decisions.
Bill and Sandra Atkinson, and their son Andrew-pray for all of them as they battle various health struggles.
Ina and Brian Fitzpatrick-please pray for Brian as he battles health issues, and for Ina as she supports her husband through the pandemic.
Don and Erma Freeman-pray for Don as he battles away there with some health issues, and pray as well for his angel, Erma as she makes sure Don behaves.
Ralph and Berys Richardson-pray for Ralph as he is now in the hospital waiting for placement for a special care home. Pray that a good spot will open soon. Please pray for Berys as she adjusts to this new situation in their journey.
Vivien Smith-a true fighter, battling health issues with a smile and determination, pray for Vivien as she continues to fight!
Emma Gross-continue to pray for her as she battles health issues.
For anyone new or unaware, if you have a private prayer request you can contact Barb Mealey, our prayer coordinator at: mercymae@nb.sympatico.ca or you can also reach out to Pastor Frank at: pastorsoffice@whitepinechurch.com
Tithes and Offerings:
Sep 5, 2021
Current (from envelopes & loose offering): $3,078.00
Average Current Offering to date: $2,988.14
Designations:
Missions $285.00
Benevolent Fund $175.00
Harvest House $140.00
If you wish offering envelopes, please contact Tom Thibeau. You can send e-transfers to the church at the following email: WPdonations@outlook.com (please include your envelope number and how you want funds divided)
Birthdays:
September 11th – Janice Hicks ❤️
September 12th – Pam Allen
Missions:
CBM PRAYERLINE:
https://mailchi.mp/cbmin.org/prayerline-june-23-8044885?e=4a521db991
Open Doors – International Day of Prayer for the Persecuted Church
I am writing today to ask you to join with hundreds of thousands of believers across the world in prayer our persecuted family on the International Day of Prayer for the Persecuted Church (IDOP).
Around the world, we know that today more than 340 million Christians are suffering high levels of persecution and discrimination because of their faith in Jesus Christ.
Simply practicing one's faith can lead to physical harm, loss of livelihood, arrest or even death. Frequently added to that reality is being isolated and cut off from supports like friends and family.
But while those who are persecuted may be isolated, they are not alone. God is with them and we, the body of Christ, are also one with them. As scripture says, "if one suffers, all suffer" (1 Corinthians 12:26).
The number one way we can stand with our brothers and sisters is through prayer! And we know that there is power in prayer, particularly a prayer movement!  Around the world, on November 7th, Christians in more than 130 countries will pray with and for our persecuted sisters and brothers, marking the International Day of Prayer for the Persecuted Church.
Here are three ways you can get involved in IDOP this year:
Register now and receive your free resources kit and be part of impacting lives around the world through prayer!
Invite your church to be involved and join hundreds of other churches across Canada in this prayer movement and share the free resources with your church leadership
Mark your calendar for a special online prayer event on the evening of Sunday, November 7th. Plan on joining us that night – more details to follow!
Will you join me, the Open Doors community, and thousands of other Christians in prayer for our extended family members?
Grace and peace,
Pastor Gary Stagg
Executive Director, Open Doors Canada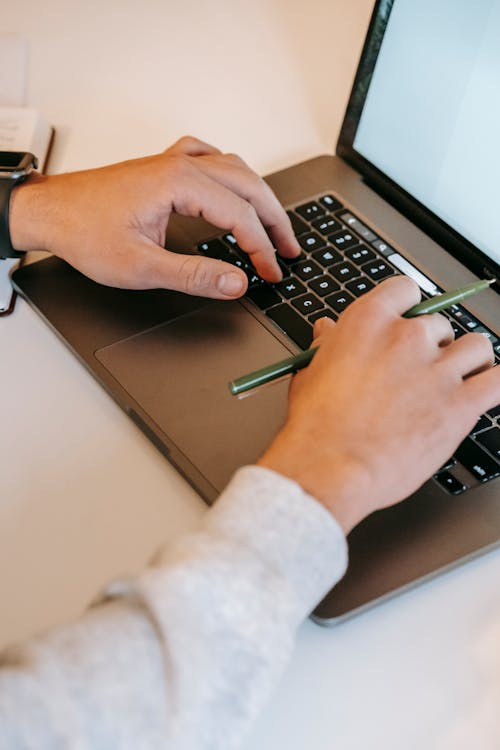 Photo by William Fortunato from Pexels
This week I really don't feel like sharing any thoughts, I got rid of that bug with my bonus article last week, and good news is becoming more difficult to find. So this is what I will close with, you might notice beginning this week I have started using a new email program called Mailchimp to make working with the church distribution list easier. I will able to create templates directly in the email, so at some point there maybe a new format for the newsletter once I get it figured out more. It also gives me some analytical stats. and ability to share things to social media right in the program. It will also make it easy for me to add new people to the list, but also make it easier for you to unsubscribe if you no longer want to receive church emails, you can unsubscribe yourself. The Mailchimp info will be at bottom of email. Have a great week, That is all…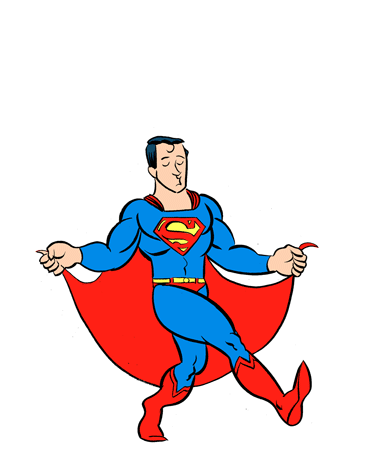 Church website: http://whitepinechurch.com/
Church Facebook page: https://www.facebook.com/WhitepineBaptist
Church YouTube channel: https://www.youtube.com/channel/UChxECheXvNZUwGwQKNs8Rxg
Church e-transfer offerings to: WPdonations@outlook.com
For any comments, questions, or concerns, or to be removed from this email distribution list, please send an email to: whitepinechurch@outlook.com
A GSH Social Media Marketing Solutions Production ©️2021